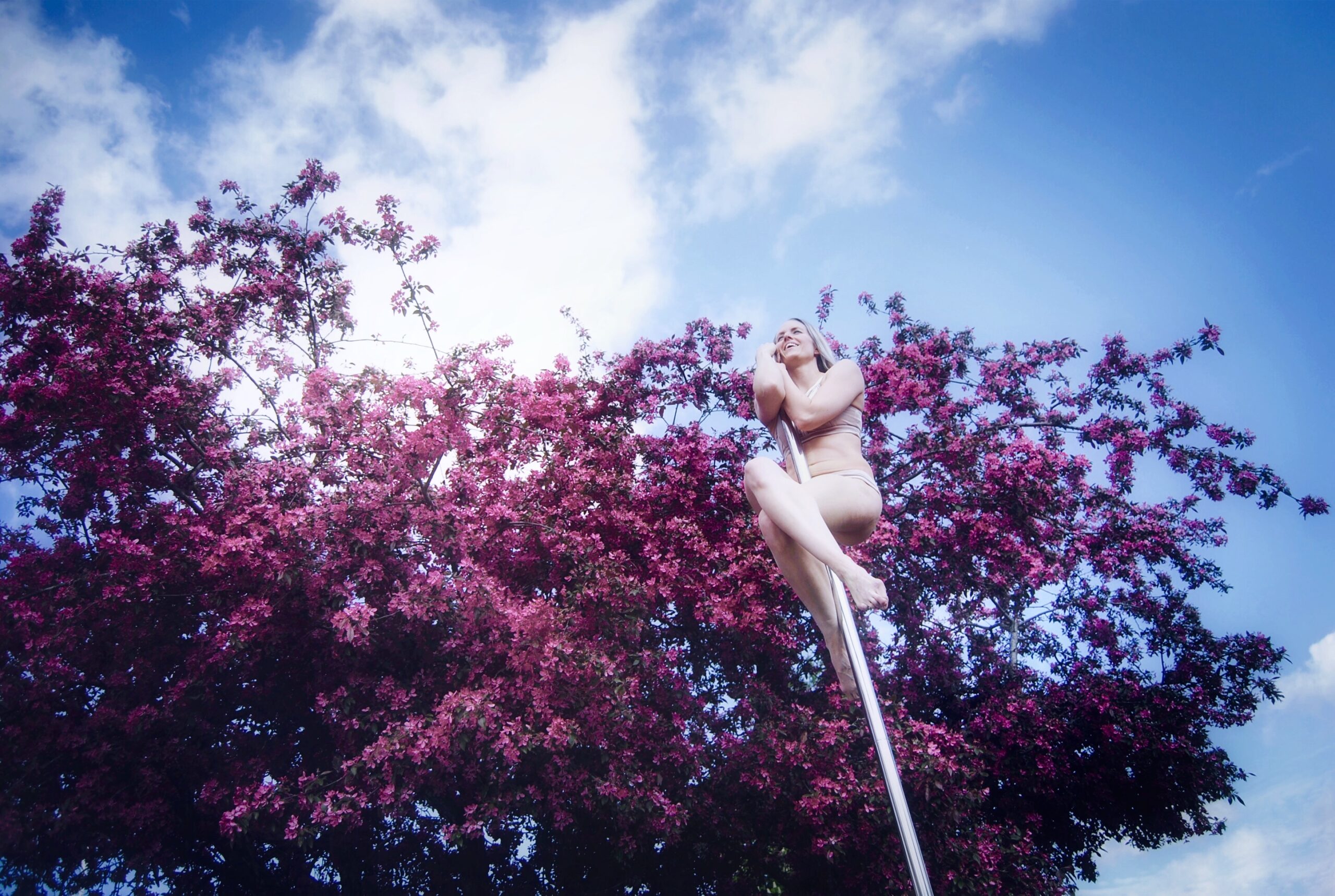 Welcome to
JOM studio!
JOM studio is Jönköping's first dance studio that specializes in the Swedish Pole & Aerial Association's disciplines – pole dance and aerial hoop.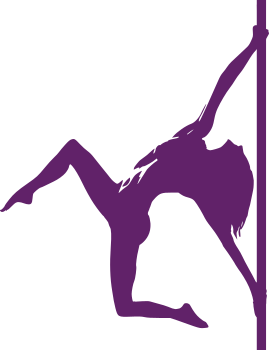 We have courses in poledance, aerial hoop, chairdance, stretch, mobility and much more.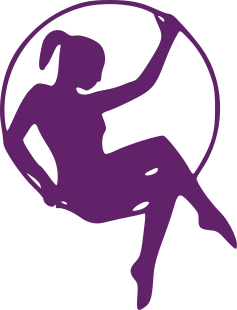 Customize your training according to your wishes by buying a course, drop in-classes or pay monthly for open pole and extra benefits. We have offers that suit everyone!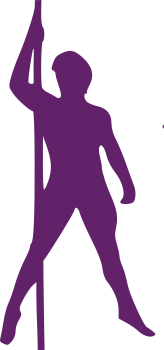 Are you organizing a bachelor party, bachelorette party, birthday celebration, job activity or just want to book a fun activity with friends? Then you are welcome to us for a fun and challenging experience!
Poledance and aerial hoop are fantastic forms of training where you work with strength, body control and dance movements. That's why poledancing and the aerial hoop becomes so wonderfully challenging that you sometimes forget that you are training.
Before you think you need to be fit to start poledance, we can assure you that this is not the case. You do not have to have good mobility or be in a certain shape or age to start in any of our classes. As long as you have the desire to train something challenging and fun! Our classes are suitable for everyone and you will develop safely at the pace you choose.
JOM studio is Jönköping's first pole dance studio. We base our business on high quality and safe teaching. Poledance and aerial dance includes difficult tricks, which makes demands of knowledge in both studio owner and instructors. All of JOM Studios' instructors in aerial dance are trained instructors, personal trainers, dieticians, or have other educations in health and wellness. That's why we have good basis to create a safe training environment. Our goal is for you to have both a sweaty and positive experience when you come to us!
JOM studio wants to promote human health through physical activities and experiences in a positive and open-minded environment.
The classes in poledance and aerial hoop often contain elements of dance and choreography. With it's influences from ballet, gymnastics and acrobatics, poledancing has grown into a very popular form of exercise.
But in addition to courses in poledance and hoop, we have other styles, such as high heels, chair dance, strength and mobility. We also offer poledance and other styles of dance to private bookings such as kickoffs, bachelor party or an event. Before you decide which course you want to go to, you can read more about our different dance styles here.